About Us
Enter the Realm of Gaming & Apps - Meet Our Expert Team Allplaygroup!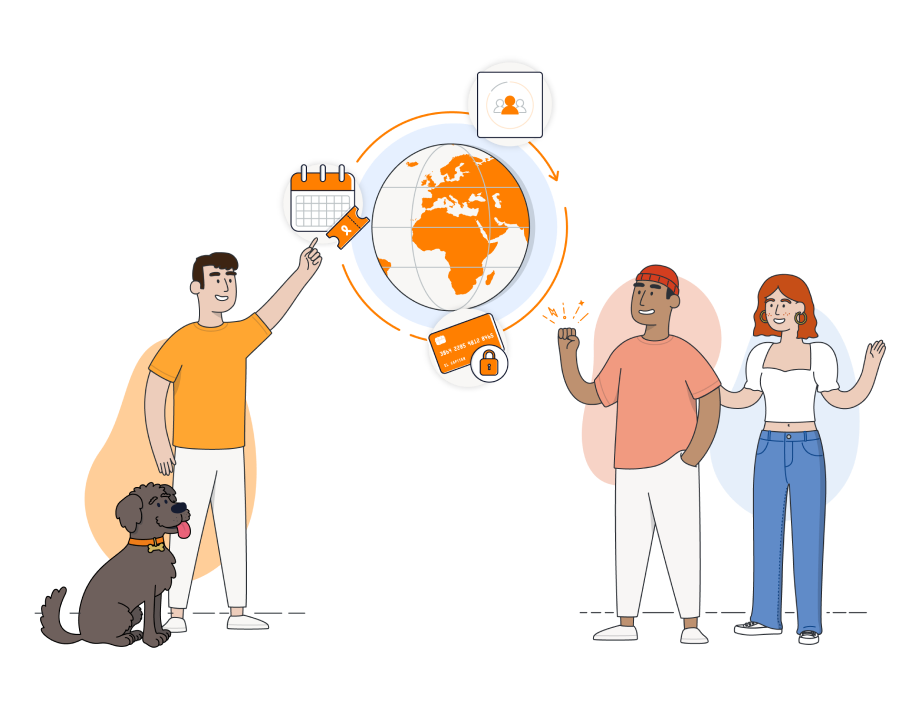 Welcome to Allplaygroup, one of the leading sources for comprehensive and unique reviews of games and applications available today. Our team of professionals takes pride in delivering reliable news and honest, in-depth reviews for each product we cover. With a deep understanding of the gaming and app development industries, our experts are up to date on the latest releases and provide readers with only the best and most complete coverage.
Introducing the All-Star Team Behind Allplaygroup:

Mark Smith
Avid gamer and entrepreneur Mark Smith established the Allplaygroup with the aim of providing reliable, high-quality news and reviews on games and apps. With a degree in Computer Science from MIT, Mark united his passion for gaming and technical skills to bring his vision to life. As the site founder, Mark oversees the overall operations, ensuring the growth and development of the platform as well as fostering relationships with developers and advertisers.

Lily Foster
Lily Foster possesses a sharp eye for detail and an innate understanding of the gaming and app industry. After graduating with a Bachelor's Degree in English and Communications, she uses her impeccable language skills to generate valuable content, ensuring it is flawless and engaging. As the Editor-In-Chief, Lily supervises the entire editorial team and decides the best content for publication.

Aiden Collins
As our content manager, Aiden Collins possesses a deep understanding of what our audience craves. With a degree in Journalism and prior experience in the field of gaming and app reviews, Aiden works closely with the content creation team, streamlining the workflow and optimizing the quality of our reviews and articles. His excellent organizational skills make him an invaluable contributor to the Allplaygroup team.

Milo Cartwright
An experienced gamer with a vast knowledge of diverse games and apps, Milo Cartwright, is an essential member of our team. He contributes insightful, comprehensive reviews that help guide our readers in their decisions. Milo holds a degree in Interactive Media and Games and has a keen eye for the most minute details, ensuring our reviews are consistently accurate and thorough.

Ophelia Vanderbilt
Ophelia Vanderbilt may be a recent college graduate, but her instincts and knowledge about digital media are unmatched. With a Bachelor's Degree in Digital Marketing, she's responsible for promoting our content on social media and beyond, reaching out to millions of new and existing readers. Her innovative ideas and enthusiasm for games make her an invaluable team member.

James Murphy
From the moment you visit Allplaygroup, you're greeted with a sleekly designed site, and you have James Murphy to thank for that. With a Bachelor of Fine Arts in Graphic Design, James has an innate ability to translate our vision into a visually appealing site that's easy to navigate. His continuous hard work ensures our site stays up-to-date and user-friendly, offering the best browsing experience for our visitors.
Together, the Allplaygroup team combines a diverse set of skills and expertise to deliver high-quality, insightful content and a seamless online experience for our readers. We take pride in serving our audience, helping them explore, understand, and make informed decisions about the games and apps that ignite their passions. With such a dedicated and talented group of individuals, this team is committed to ensuring that Allplaygroup remains a trusted source within the gaming and app community.
Quality Reviews
Our team of experts focuses on providing unbiased reviews that cover all aspects of a certain gameor application. We take into account the visuals, gameplay, user experience, and overall engagement with the product.
The Latest News
Our professionals strive to stay on top of the latest news from the gaming and application industries. We have our eyes peeled for the newest updates and announcements, from the most anticipated titles to the lesser-known releases. We offer detailed news coverage for our readers to stay current on what's happening in the industries and provide them with competitive insights.
Easy Accessibility
Through our easy-to-use website, users can access all of our reviews, news, and content with a few clicks of the mouse. For our reader's convenience, we have provided direct links to the developer sites for easy downloading of the games and applications we cover.