Best For You
Riding the Virtual Curves: Top 5 Alternatives to 'MotoGP 23'
Ever since its release, 'MotoGP 23' has been ruling the hearts of bike racing game enthusiasts. Its high-speed thrills, realistic graphics, and customizable features have established it as a tough act to follow. However, there are other alternatives in the gaming world that offer a slightly different take or added features that might satiate your need for speed. Let's explore the top five games that can give 'MotoGP 23' a run for its money.
1. FIM Speedway Grand Prix 15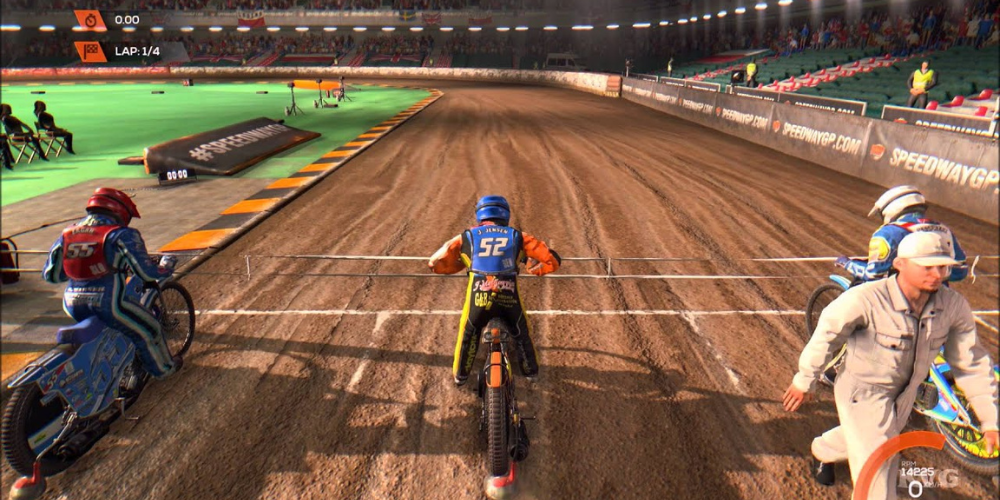 If dirt track racing gets your adrenaline pumping, 'FIM Speedway Grand Prix 15' might just be the game for you. Offering high-octane action with riders trying their luck on muddy tracks, it's all about defying gravity and riding at lightning speed.
Gameplay, Story, and Setting
In this game, you'll experience the adrenaline-fueled rush of 500cc bikes with no brakes. Skill and precision are necessary for maneuvering through the dirt tracks. Yet, the storyline is devoid of any frills – it's just pure racing from start to finish. The game includes all the riders from the 2015 FIM Speedway Grand Prix, and you have the chance to design your races with customizable features. The tracks, set across different countries, provide a diverse environment for testing your riding mettle.
2. Valentino Rossi The Game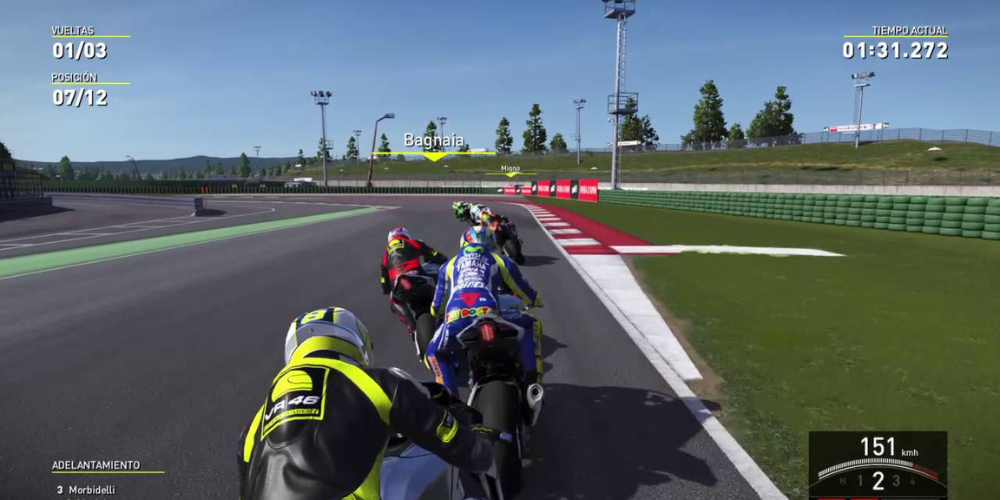 Intro to Valentino Rossi The Game
Imagine embarking on a journey that allows you to relive the career of Valentino Rossi, one of the most iconic riders in MotoGP history. 'Valentino Rossi The Game' offers just that, where you get to be in the shoes of Rossi himself.
Gameplay, Story, and Setting
The game unfolds as a story where you start your career in Valentino's VR46 Riders Academy and then go on to compete in the MotoGP. You can switch to different types of races - Monza Rally, R1M, Ranch and others, while training at Rossi's Motor Ranch. It offers a meticulous simulation of bike physics and gameplay mechanics, ensuring authenticity and detail in every race. The tracks are realistically designed, replicating all the real-world MotoGP locations used during Rossi's career.
3. Ride 3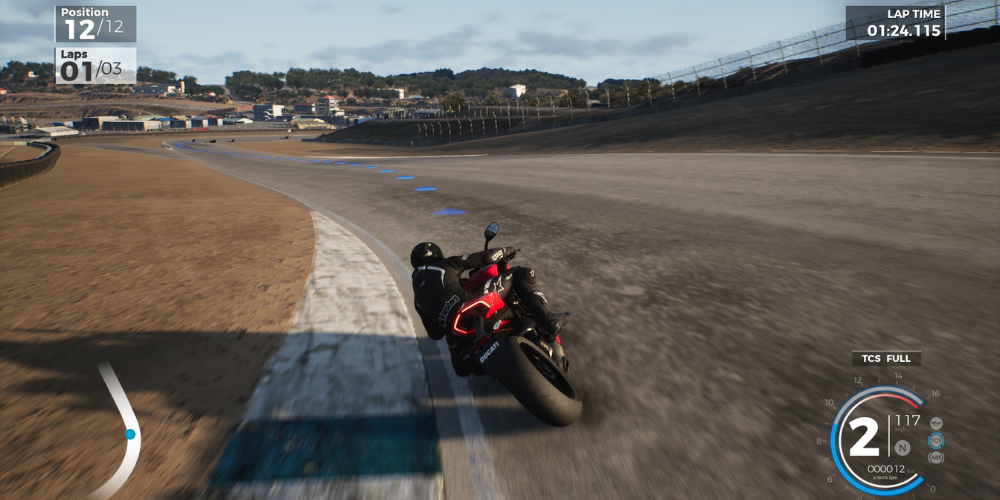 'Ride 3' prides itself on being the most comprehensive and diverse motorcycle racing game on the market. With an array of motorcycles to choose from and tracks scattered around the world, it's a dream come true for motorbike enthusiasts.
Gameplay, Story, and Setting
This game focuses heavily on customization - both the bikes and the rider can be personalized extensively. The career mode does not contain a traditional storyline; however, it offers various challenges that lead to the ultimate championship. One of the highlights of Ride 3 is its meticulously crafted tracks. From the historic British city circuits to the adventurous American roads, each environment alike is deeply engaging and unique.
4. TT Isle of Man - Ride on the Edge 2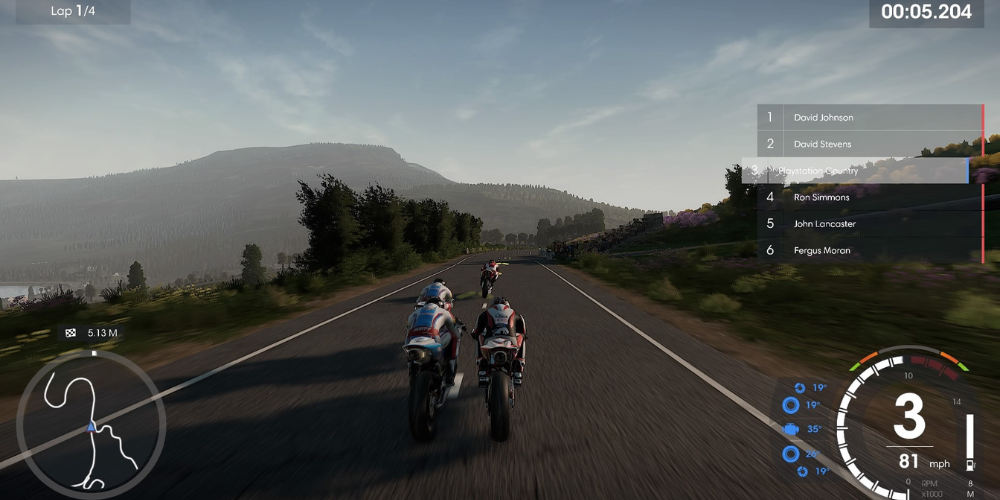 The 'TT Isle of Man - Ride on the Edge 2 ' is a game that dares you to tame the beast. This demanding track located on the Isle of Man is notorious for its difficulty and requires absolute precision and fearlessness.
Gameplay, Story, and Setting
The game offers you the thrill of speeding along the 60.7km long track that has more than 200 bends to master. The story mode allows you to rise through the ranks and win the legendary race. Every element of the game, from bike models to landscape details and from suspension handling to weather conditions, has been recreated meticulously. These elements effectively capture the charm and challenge of the real-world race.
5. Dakar 18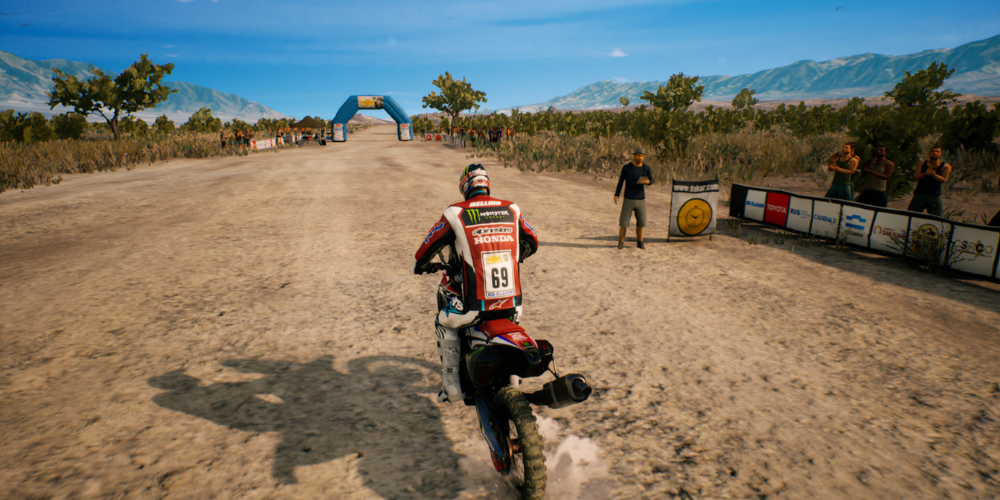 'Dakar 18' is a game that is far removed from traditional track racing. Based on the real-world annual rally raid organized by the Amaury Sport Organisation (A.S.O.), it offers a completely different kind of biking experience.
Gameplay, Story, and Setting
The game features a wide variety of vehicles apart from motorcycles - like cars, trucks, and quads that players can drive across Peru, Bolivia, and Argentina. Dakar 18 emphasizes on realism, navigation, and vehicle physics. The game is set in a massive open world, covering around 18,000 square kilometers of landscape. With a scale this grand, it's an exciting challenge where racers battle the elements rather than the confines of a race circuit.
In conclusion, while 'MotoGP 23' continues to be a jewel in the crown of bike racing games, these alternatives hold their ground by providing diverse racing experiences. It's all about finding the right balance between speed, control, and exhilaration – the essence of motorbike racing. So, buckle up and get set for some high-octane action.